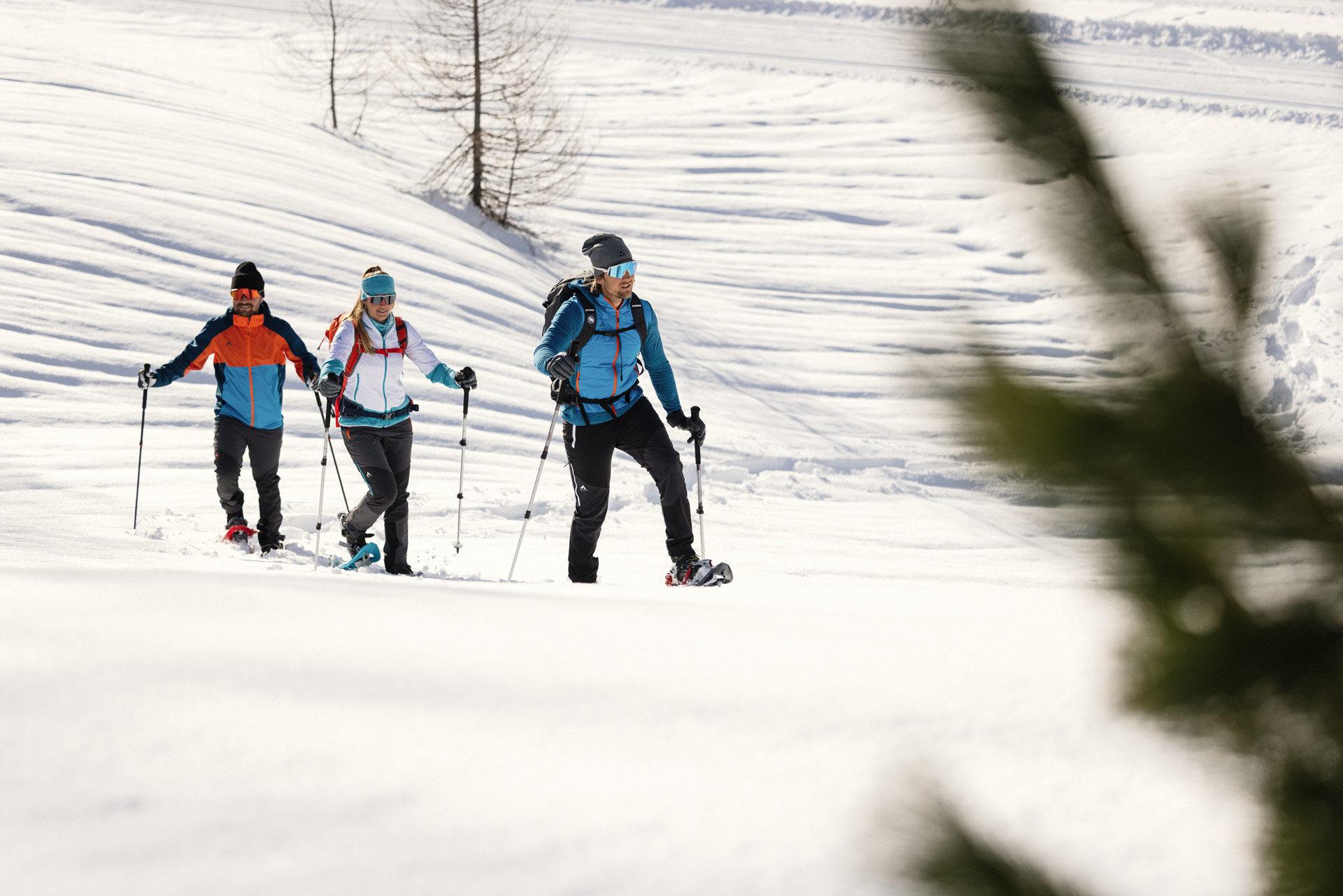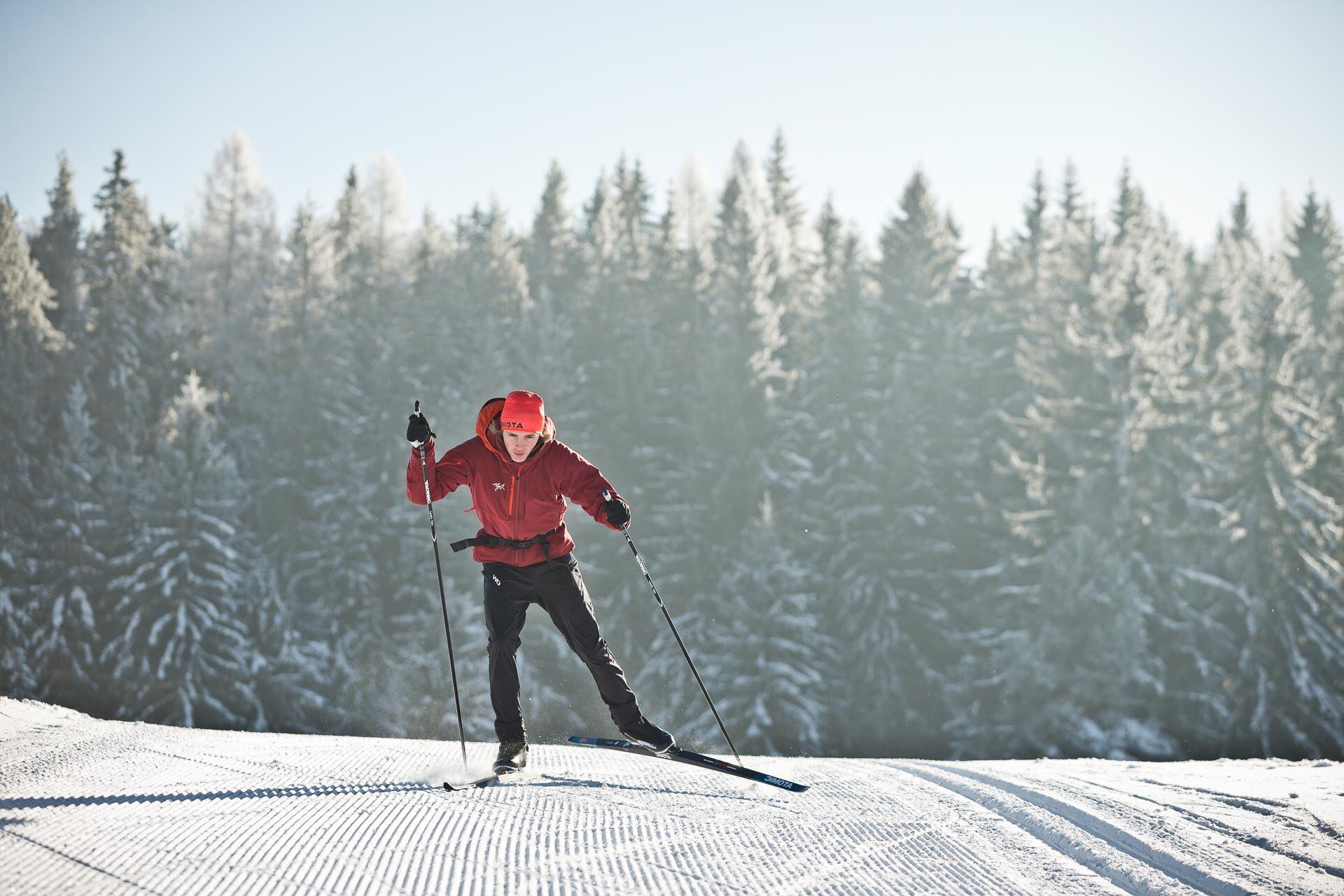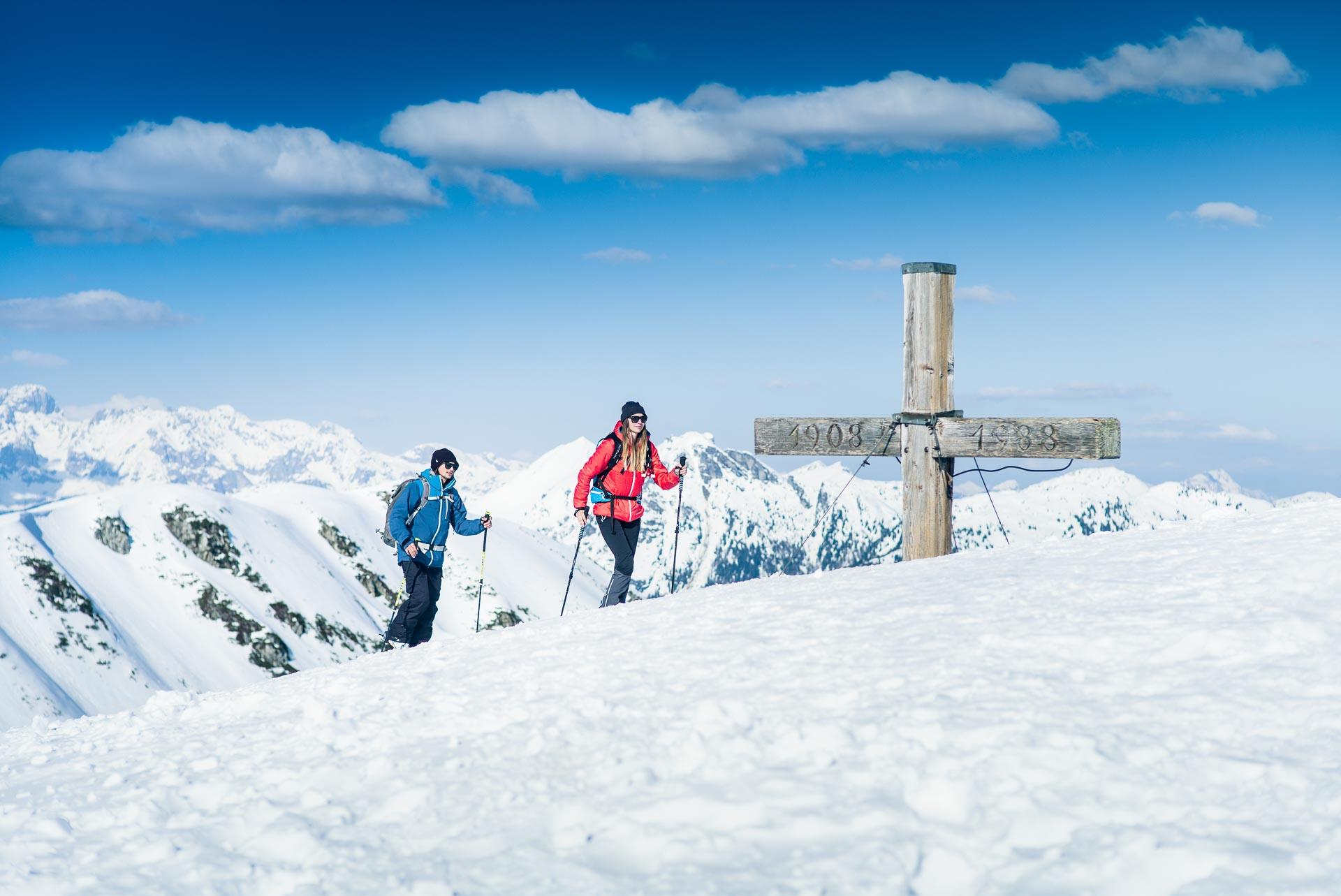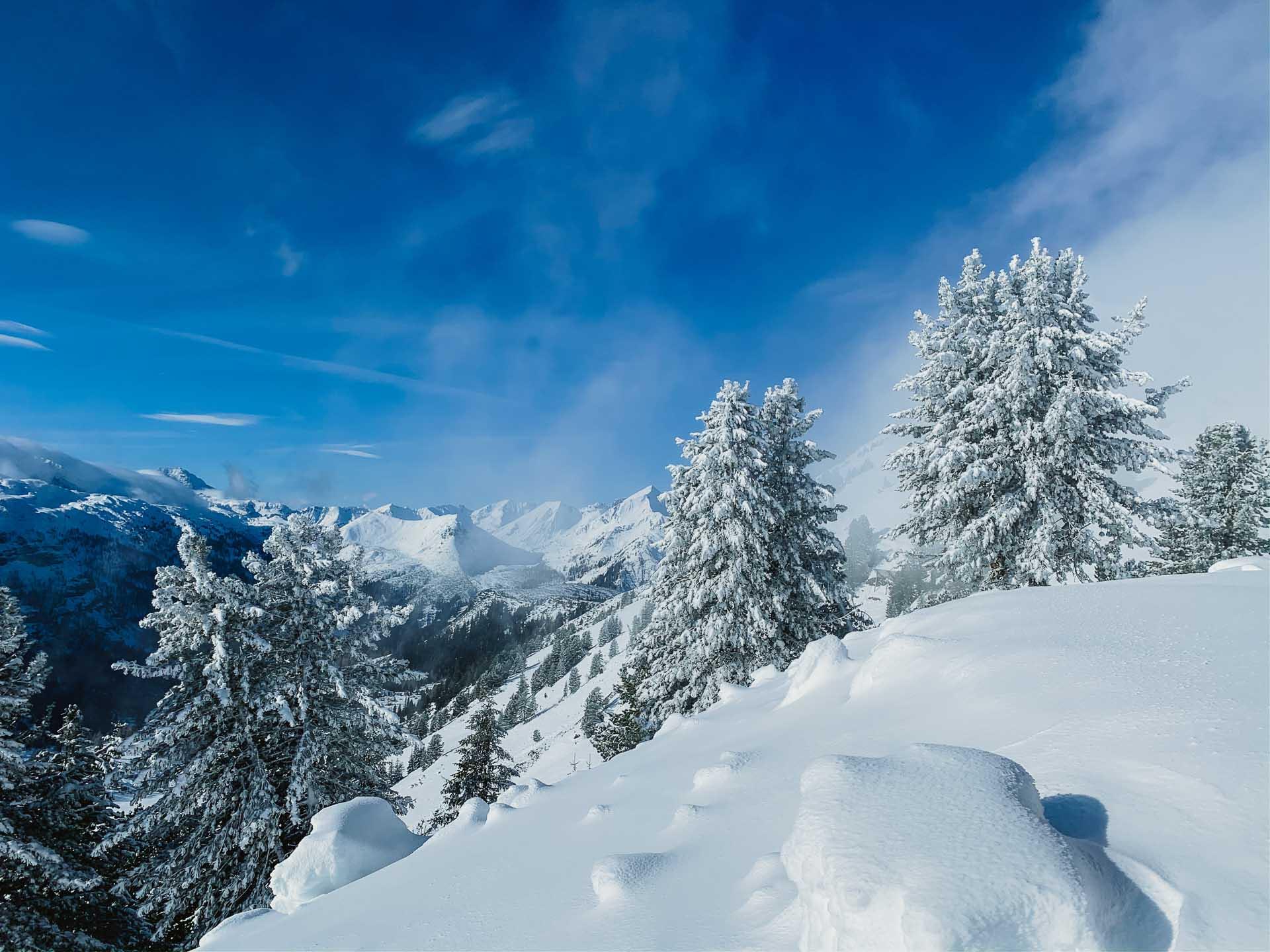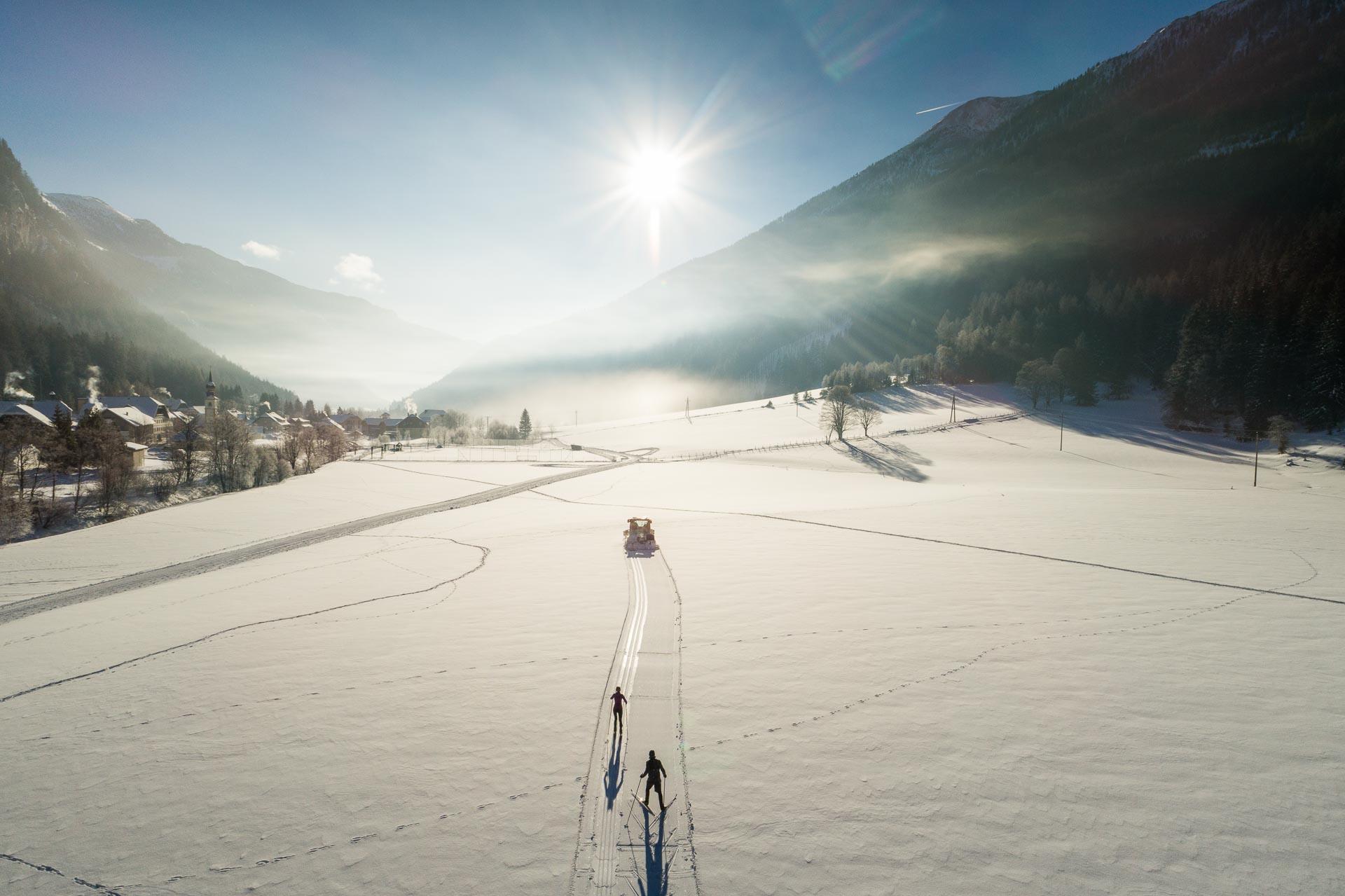 schneeschuh-wandern-obertauern-03
skischule-obertauern-langlaufen-08
skischule-obertauern-langlaufen-04
Perfect snow experience
Versatile and unique
Forget your everyday stress and clear your head again! Free for yourself.
Winter has so much to offer. Obertauern with its beautiful surroundings tempts you to be active in the fresh air. How about a ski tour, snowshoeing or cross-country skiing, for example?
Cross country skiing
Among winter sports, cross-country skiing is not only one of the most popular sports, but also one of the healthiest and a real fitter. Cross-country skiing is one of the classic endurance sports that targets large muscle groups and can promote a person's health and well-being.
Both children and adults have fun skating over the snow and working out in a beautiful winter idyll.
Perfect trails
Obertauern is not only known for the beautiful ski area, but also for the 32 kilometers of perfectly groomed cross-country ski trails with magnificent views of the mountains.
A highlight is the beautiful "Gnadenloipe", which has about 20 kilometers of different difficulty levels and is located at an altitude of 1,350m.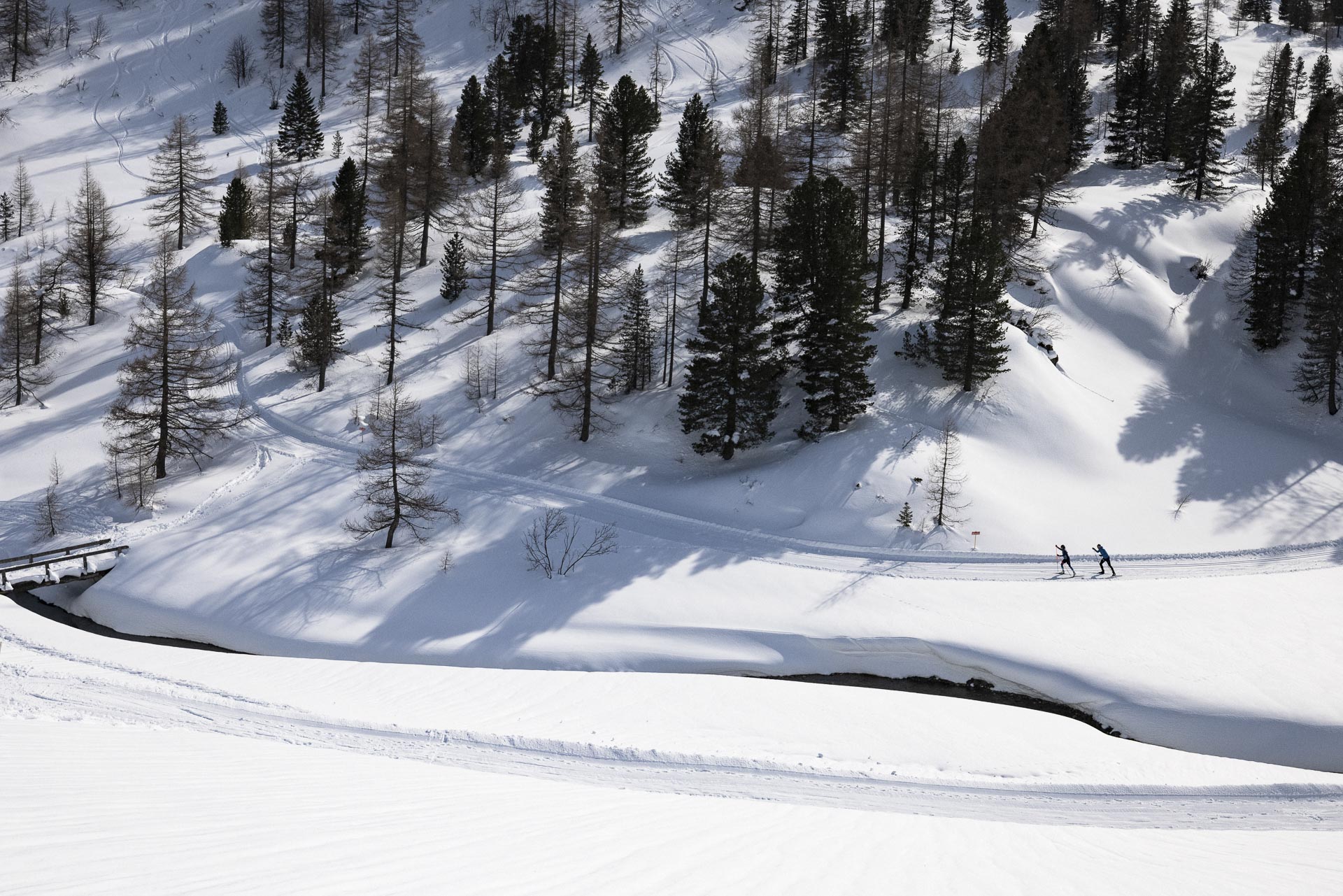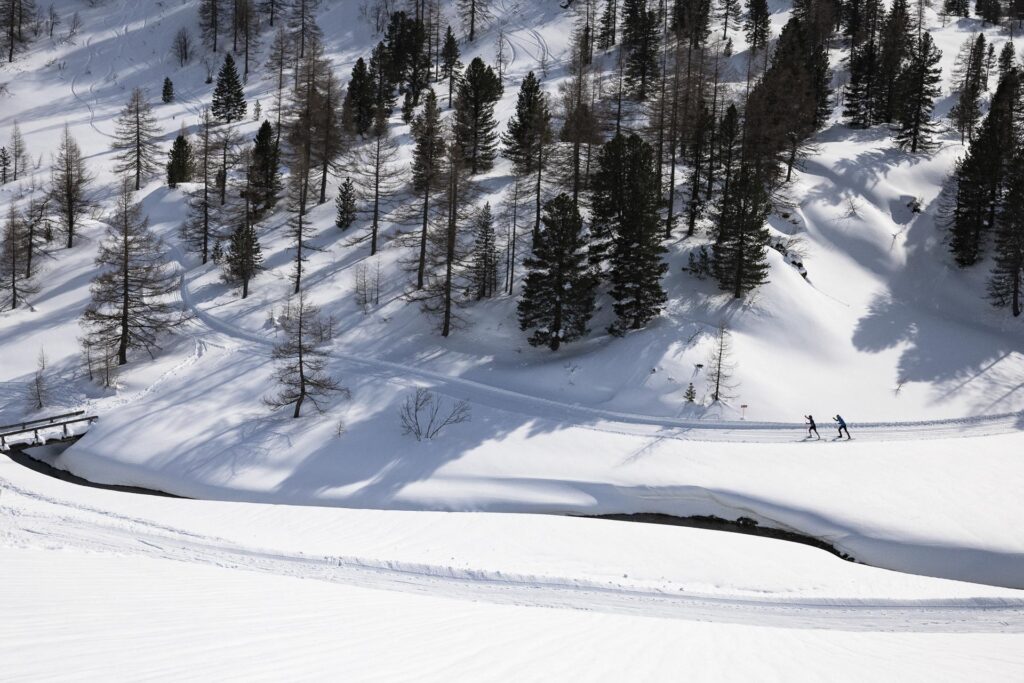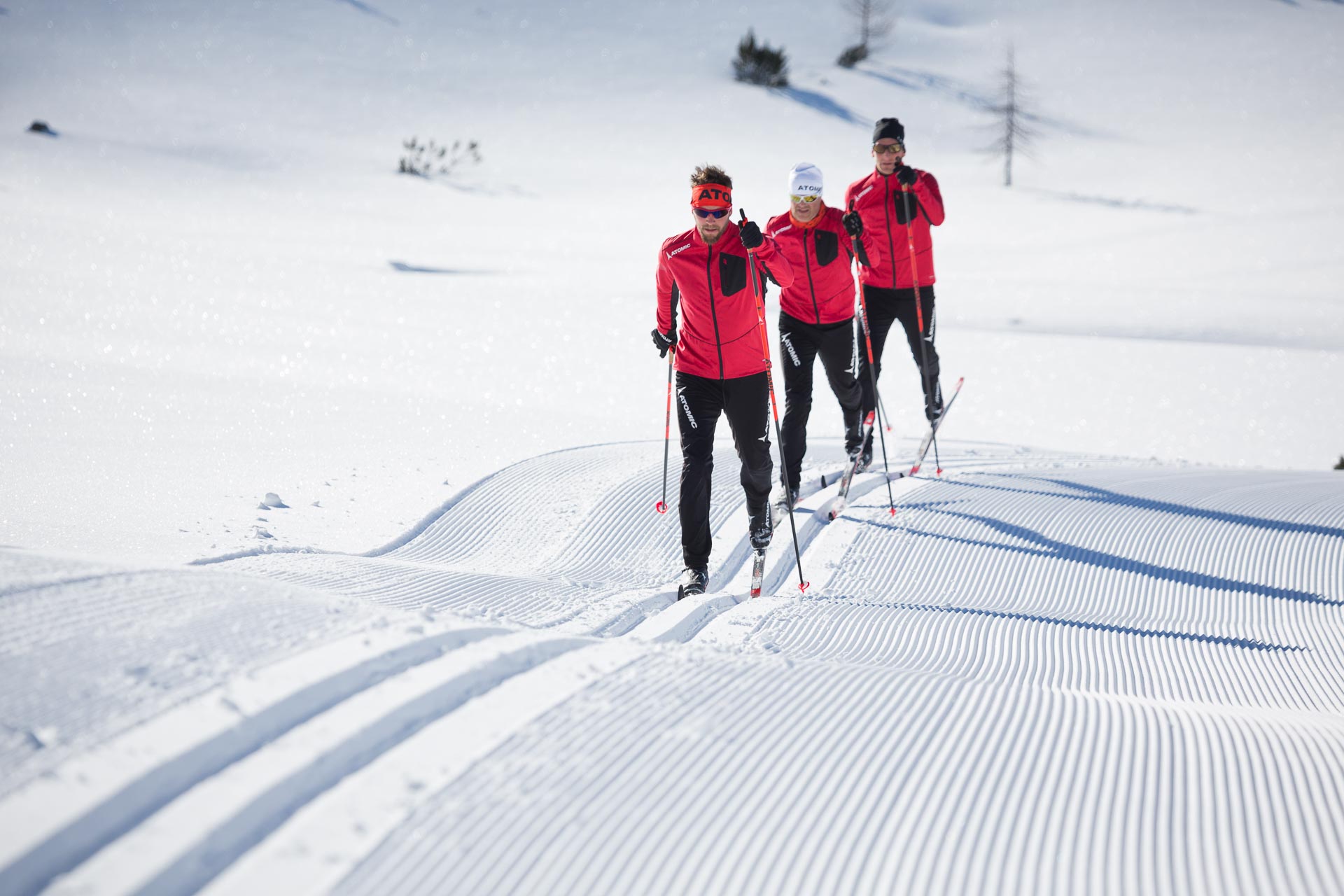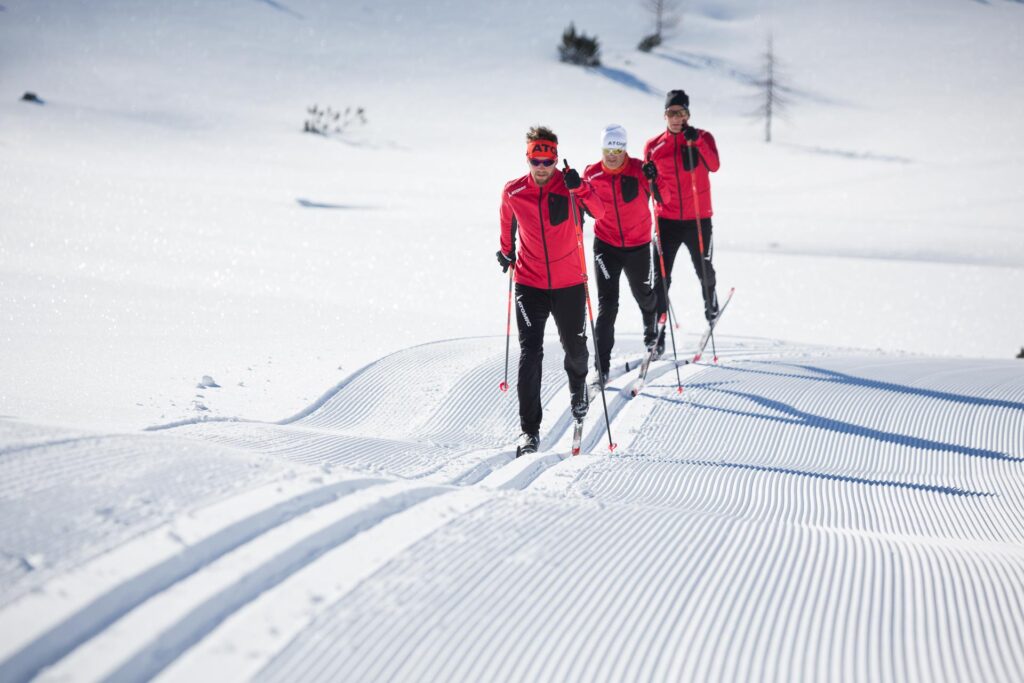 Professional courses
The Top Ski School in Obertauern offers cross-country skiing courses for beginners and advanced skiers in classic cross-country skiing and the popular skating technique.
Should you be a beginner, both variants can of course be tried and tested first before deciding on one.
The goal of the cross-country skiing lessons should be to improve their running technique in order to be able to master and enjoy the wonderful cross-country skiing trails in an energy-saving way.
Classic or skating style, world champion or leisurely – you set the pace. We provide the optimal support.
Classic or skating?
The classic style is recommended if you are looking for an endurance sport and exercise in the fresh air.
For athletically experienced cross-country skiers, the skating style is an excellent way to work out. The varied network of cross-country ski trails in Obertauern is particularly well suited for training all levels of ability.
In order to offer you ideal conditions, our cross-country skiing lessons can only be booked individually.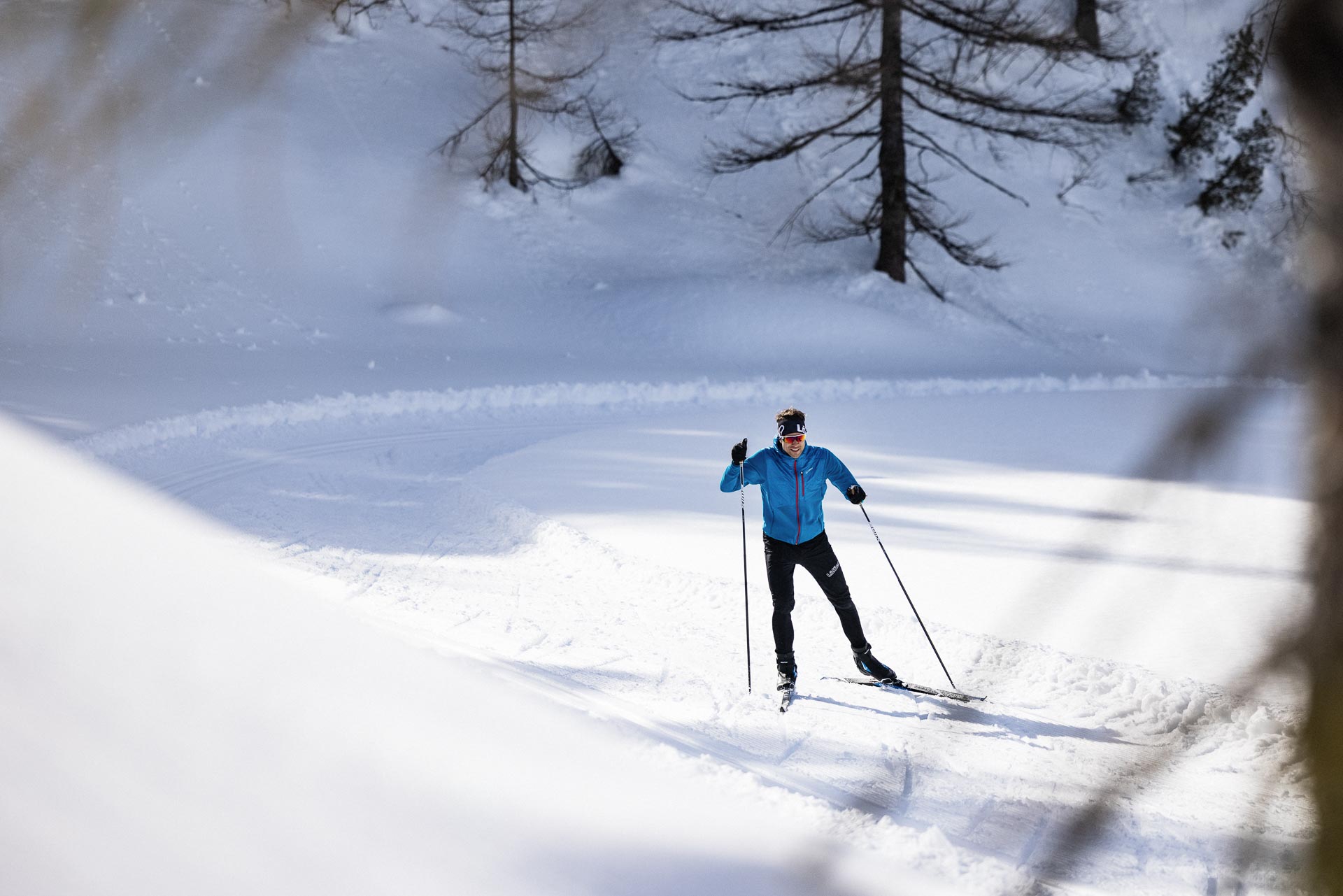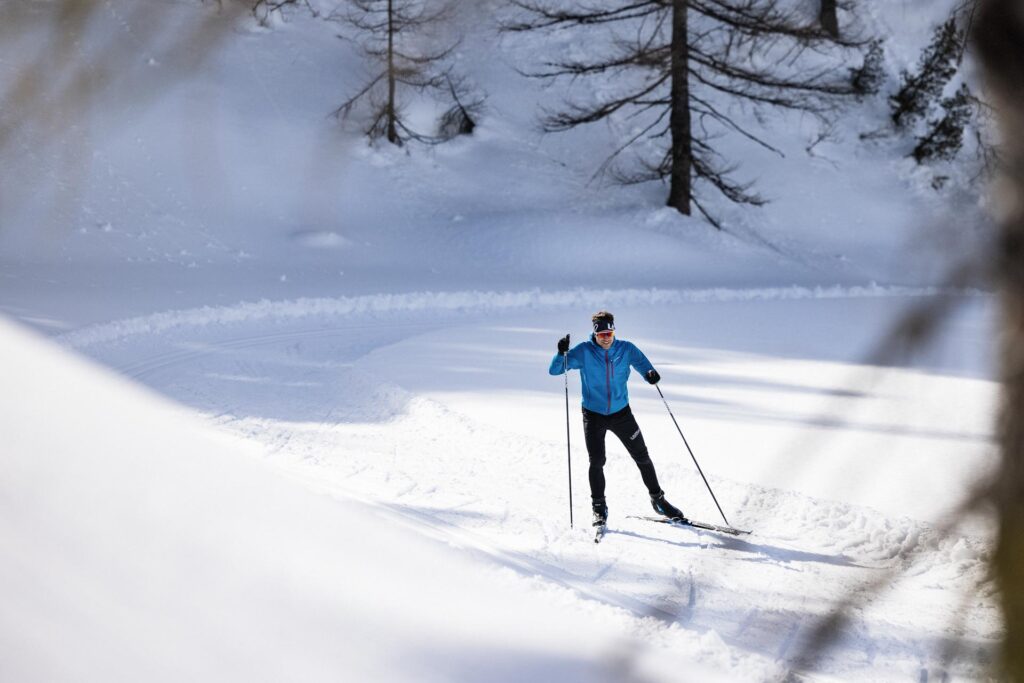 Snowshoe
Snowshoeing is also very popular during winter vacations in Obertauern. It does not need more than to experience the beautiful, wintry landscape at first hand and to switch off the head.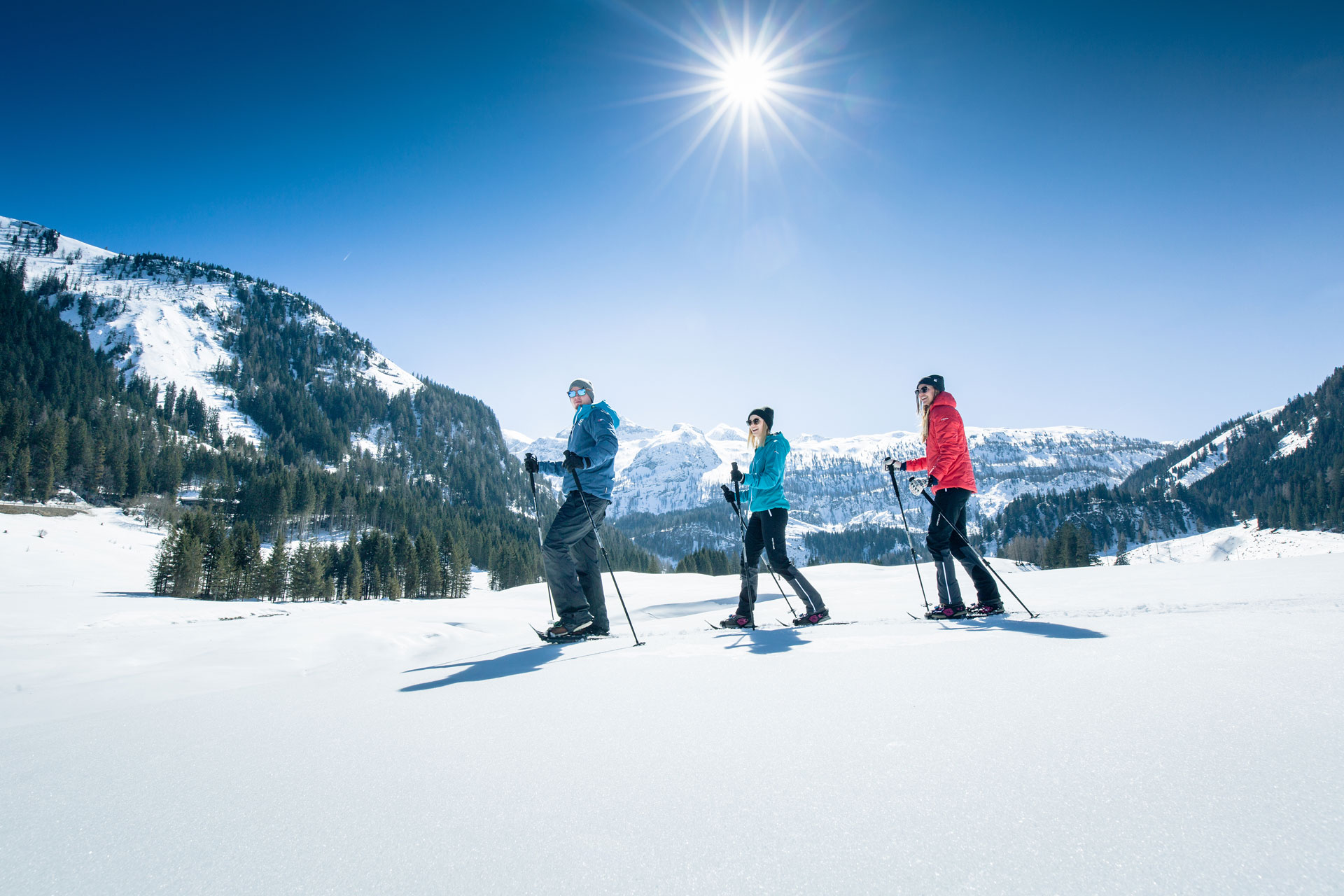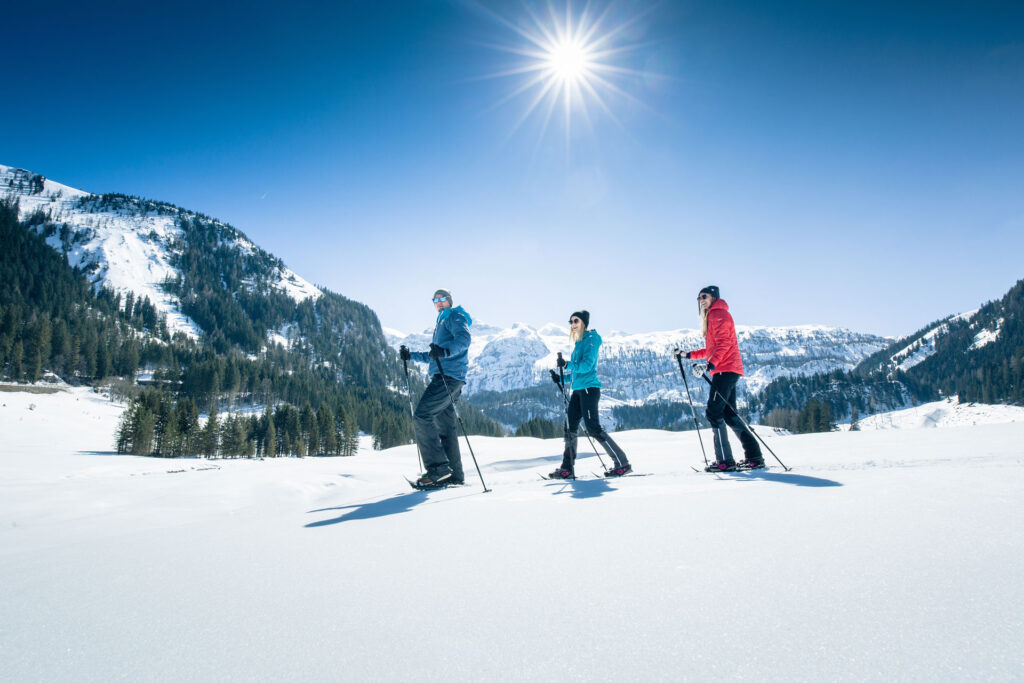 Trend sport
The new trend sport, snowshoeing, has been ridiculed a few years ago, unjustly. But we like the opportunity to hike the mountains and deep snow-covered forests, far from après-ski and downhill skiing.
We offer you powder snow, fantastic mountain panorama and unforgettable impressions during a hike through the snow. You can get to know winter in its fullest splendor and move freely in nature, without the stress and hustle and bustle of everyday life.
Beautiful alternative
Hike through pristine white fields on feather-light snowshoes and enjoy the snowy winter landscape. There is hardly a more beautiful alternative to skiing.
In Obertauern, endless kilometers off the cleared paths lead through the exciting mountain world, towards breathtaking peaks. Our guide will visit the most beautiful paths and places with you.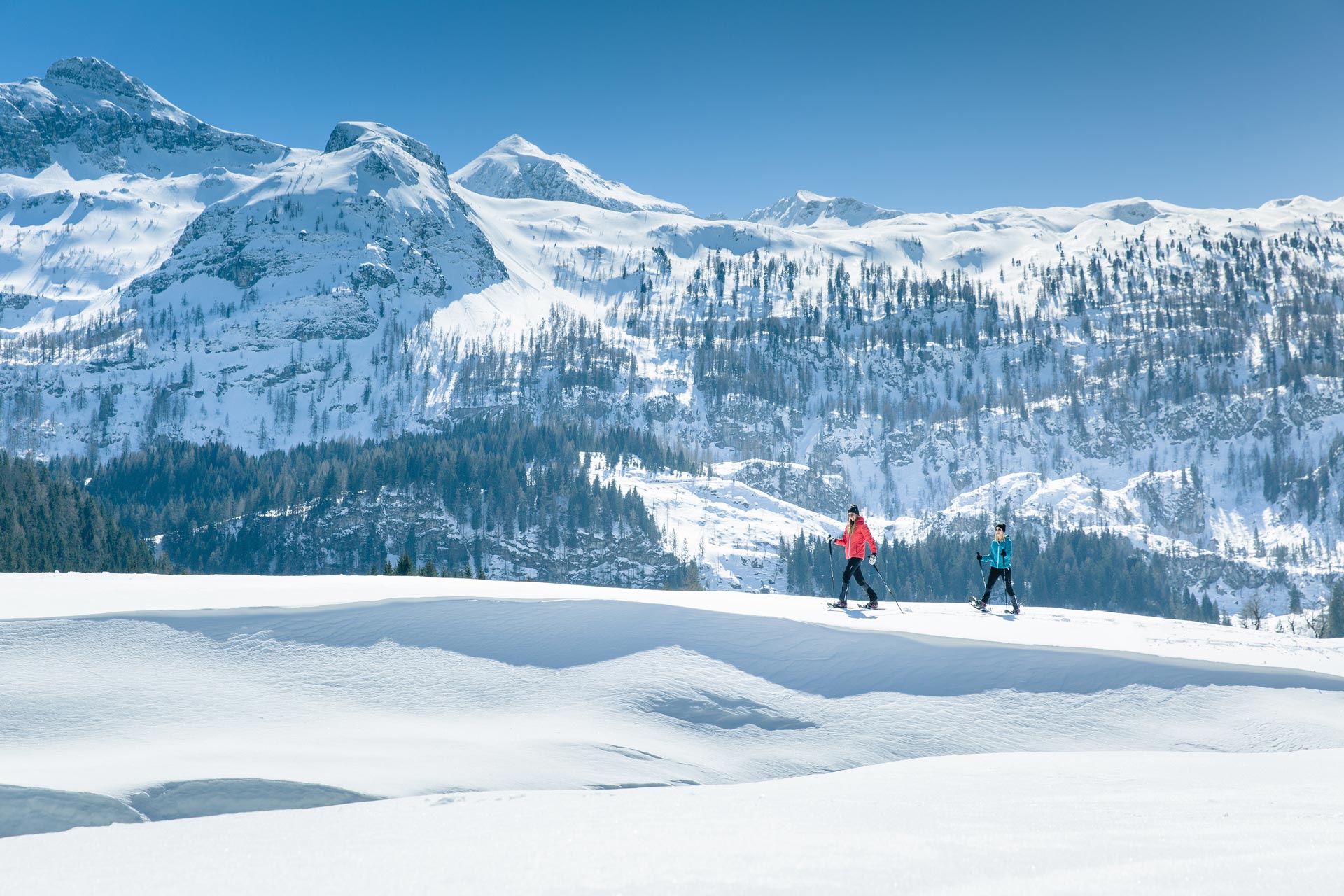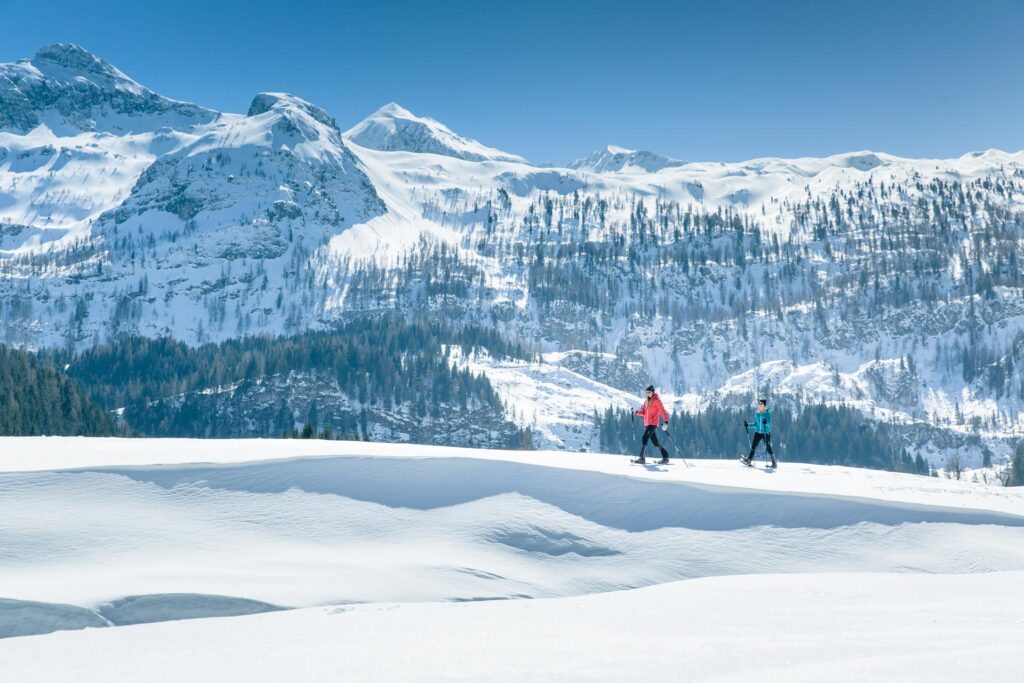 A hike should not be started lightly. Having a professional by your side to assist you with any potential questions or uncertainties is worth its weight in gold.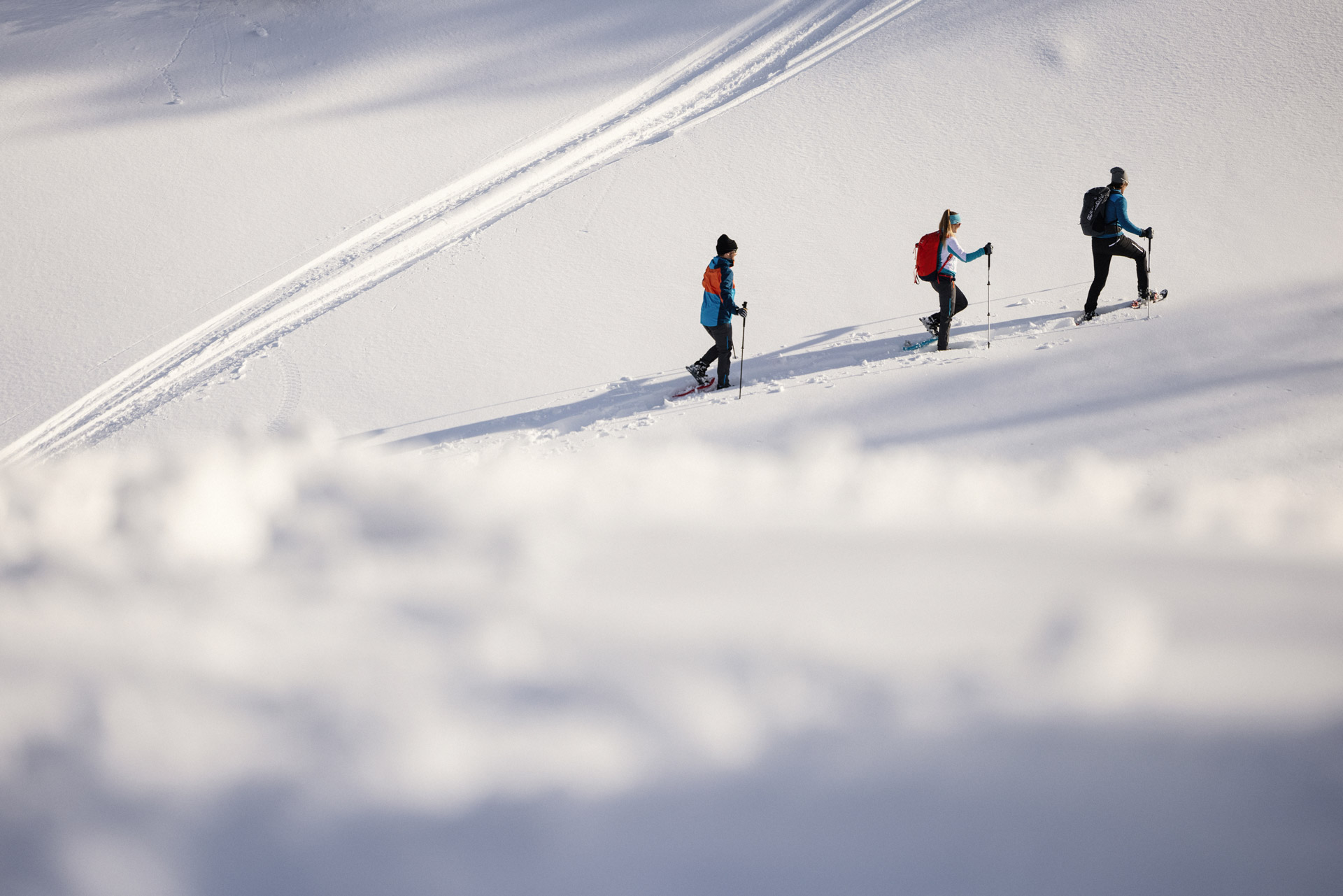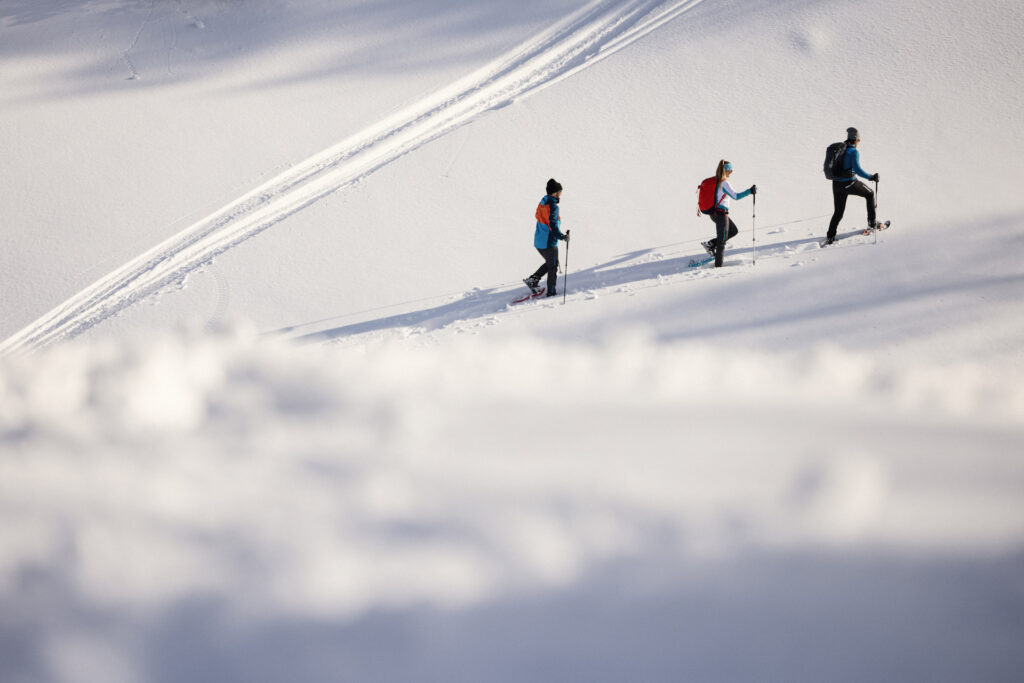 Customized routes
Depending on your physical endurance and condition, he will orientate himself to you and find the suitable route for a dreamlike snowshoe hike. Our guide will also teach you the right technique and how to deal with nature.
Anyone who can hike also has the opportunity to discover the landscape with snowshoes. Great previous knowledge is not required. Simply book an excursion, strap on your snowshoes, and the fun in nature can begin.
So what are you waiting for?
Ski tour
Is there a better feeling than climbing a mountain on skis with your own power? Hardly!
Reach the summit in freezing, cold air and enjoy the breathtaking mountain scenery in Obertauern. You always wanted to discover touring for yourself, but never had the opportunity? Then take your chance now and book this unique excursion into nature.
Unique experience
We accompany you on your ski tour through the white powder snow and the snowy landscape. Immerse yourself in the silence of the forest and the endless expanse of the mountains. There is only you, your touring skis and the ambition to reach the summit first.
After the ascent you will be rewarded with a breathtaking view and a traditional snack in the hut. Strengthened, you can now enjoy the descent through the powder snow in the best conditions and sunshine.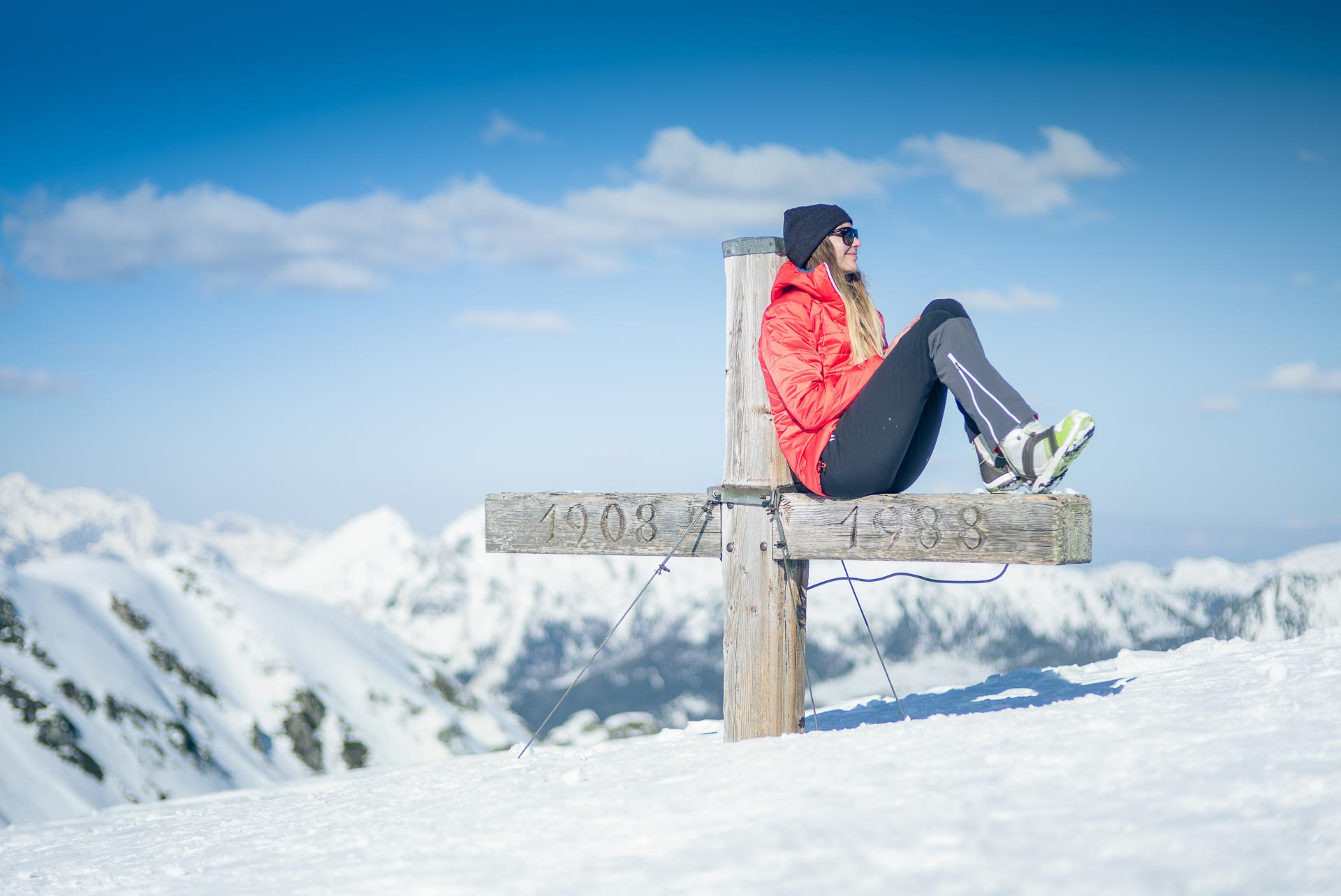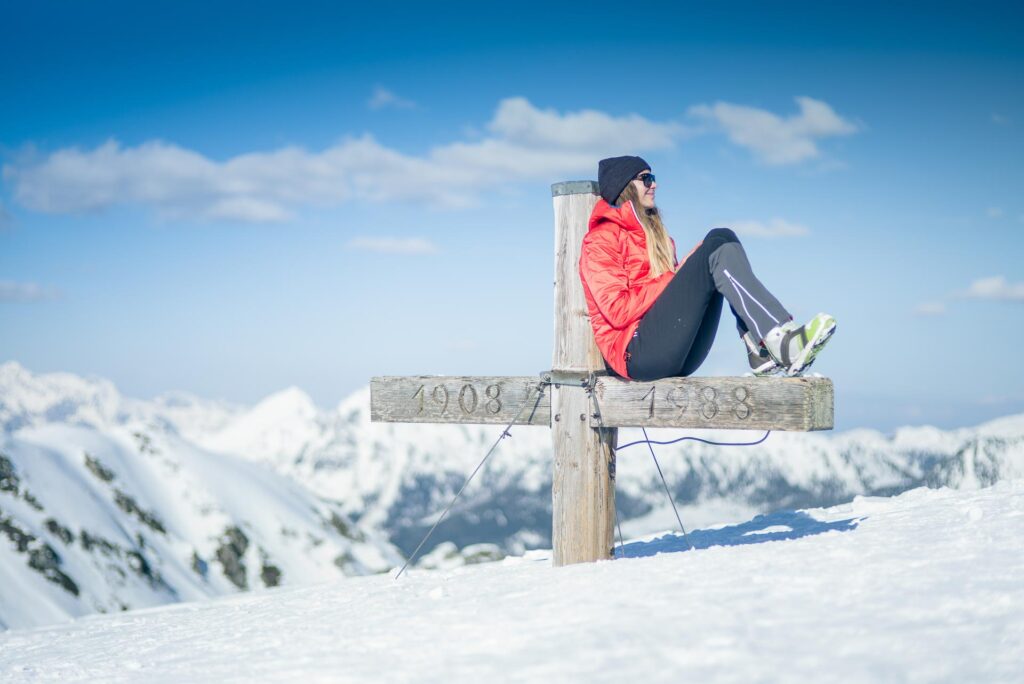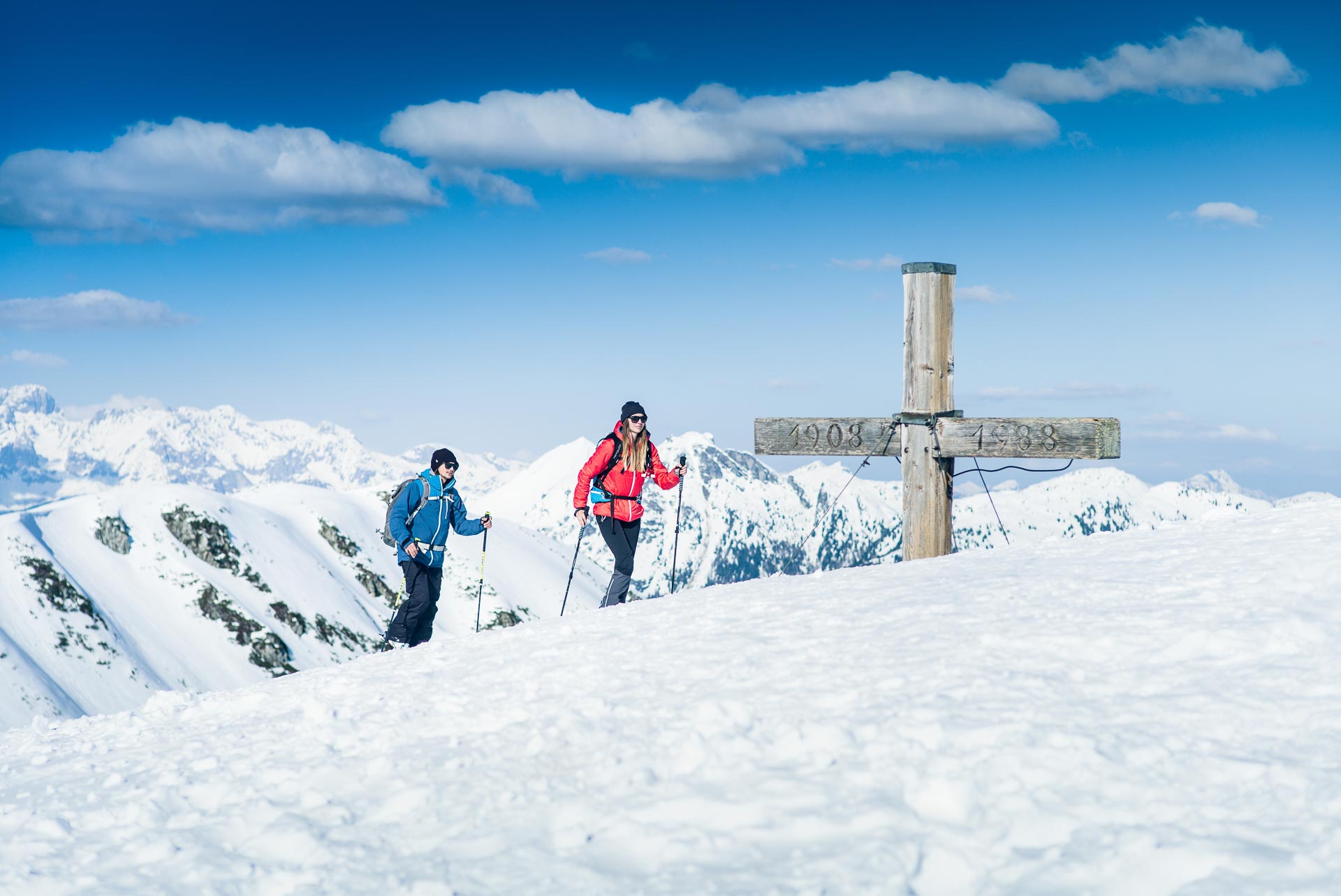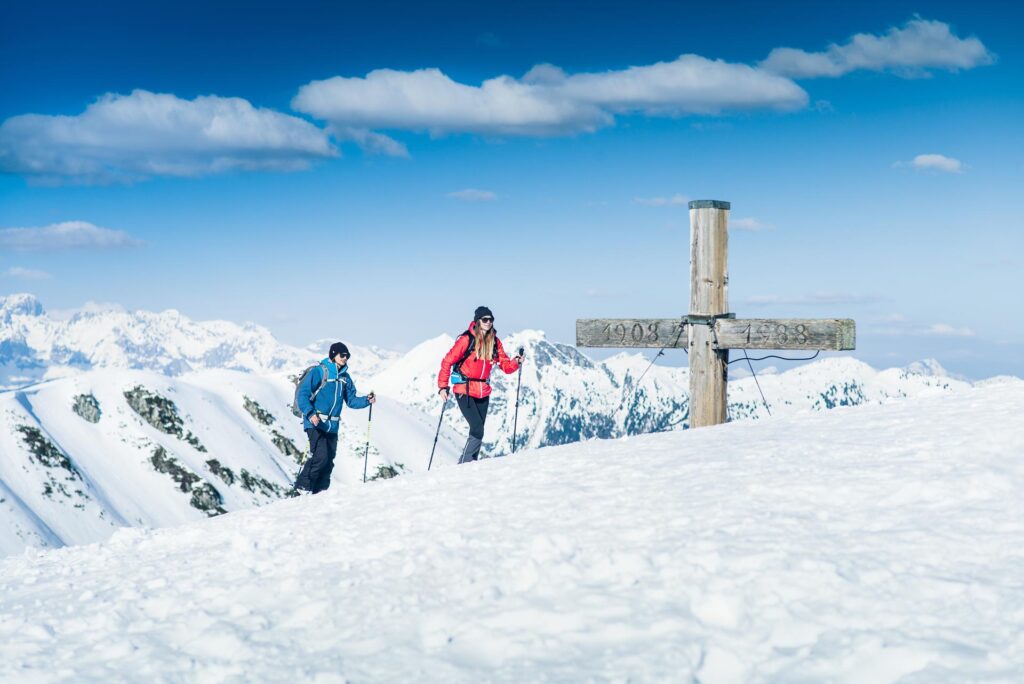 Professional guidance
You will be accompanied by one of our certified ski instructors from the Ski School Top, who will immerse you in another world and show you a phenomenal side of Obertauern.
He will explain important facts about the terrain as well as the local snow, weather and avalanche conditions and teach you important safety basics about off-piste behavior, optimal tour planning and technique improvement.
Safety is our top priority and includes professional equipment, which you are welcome to borrow from us.