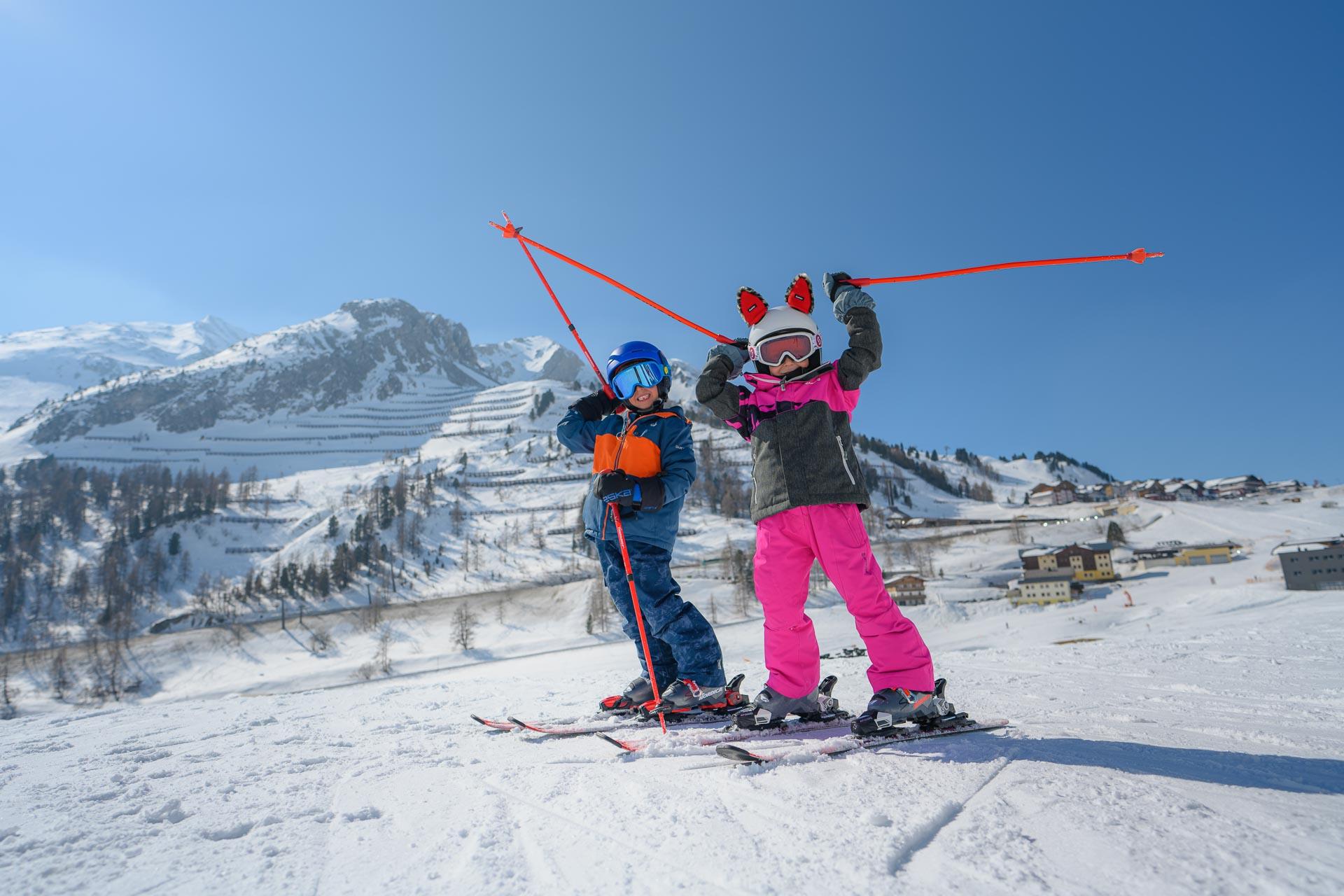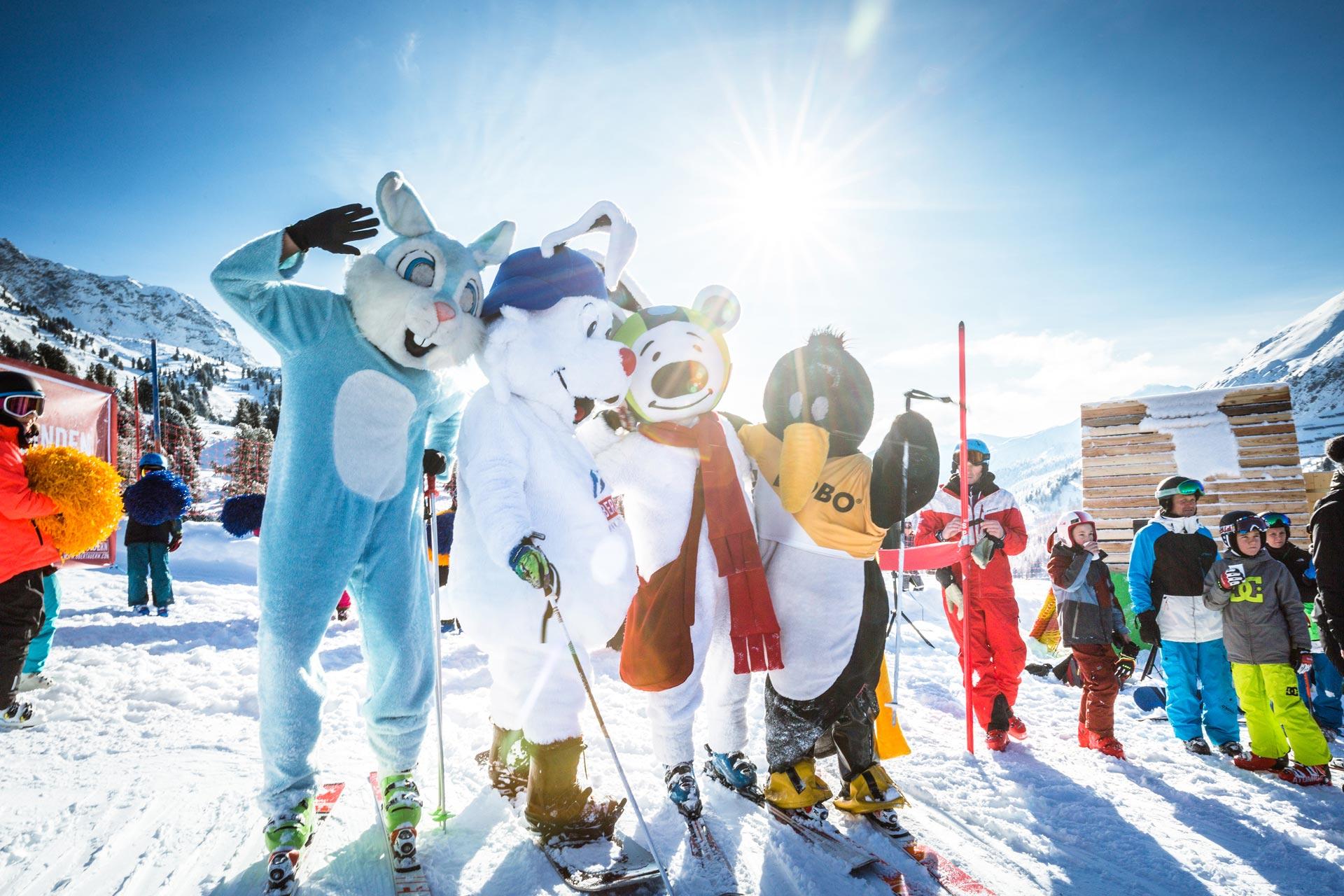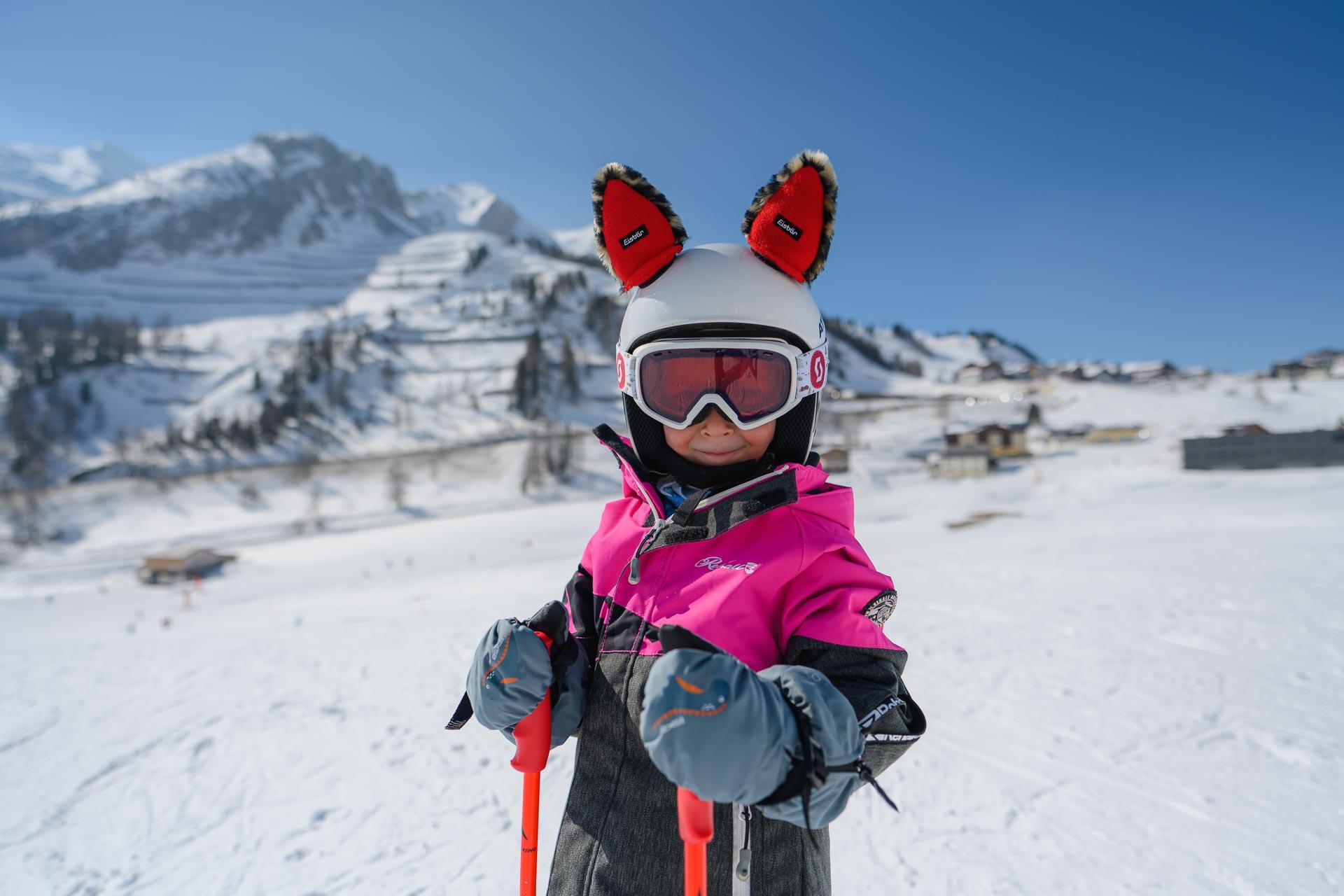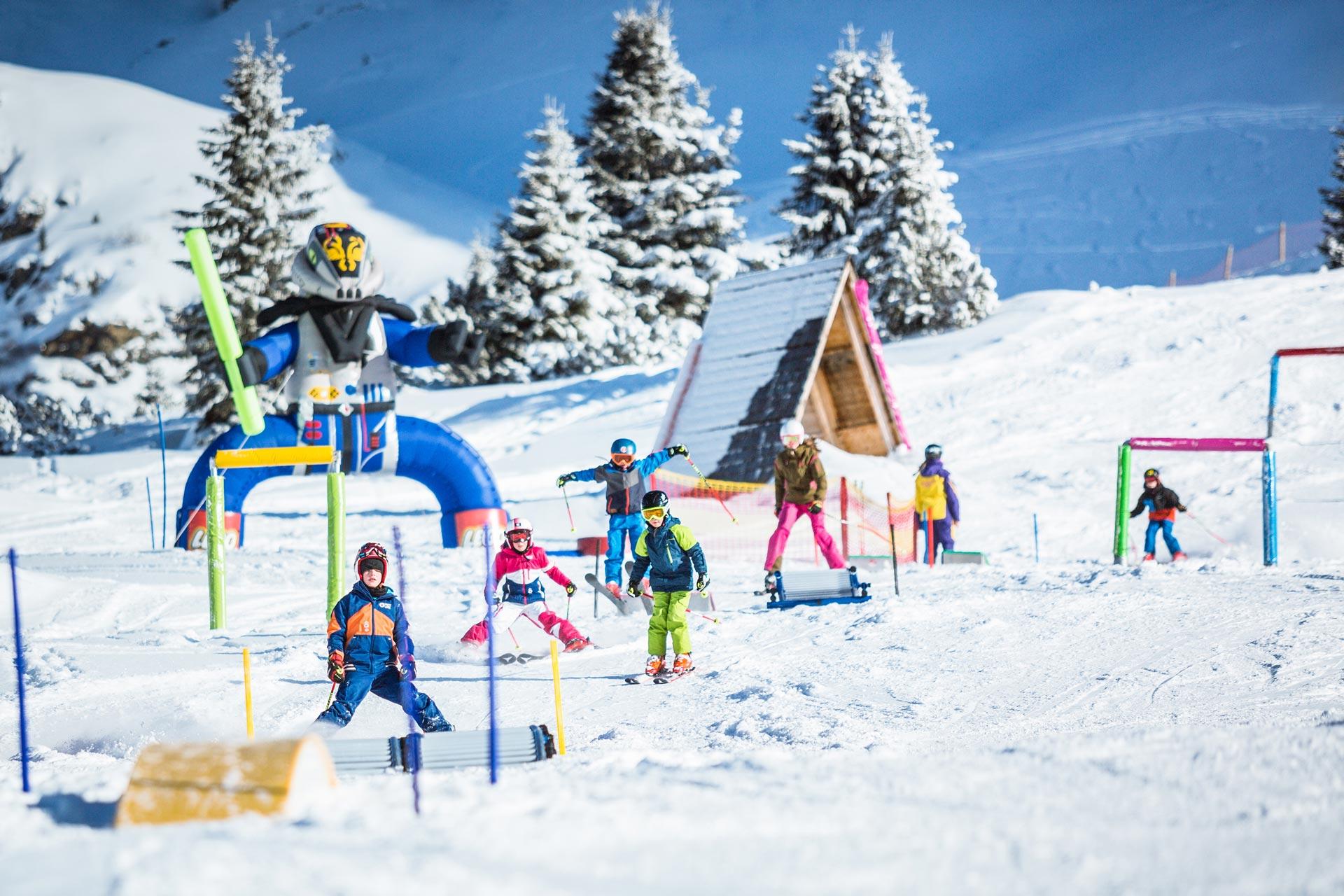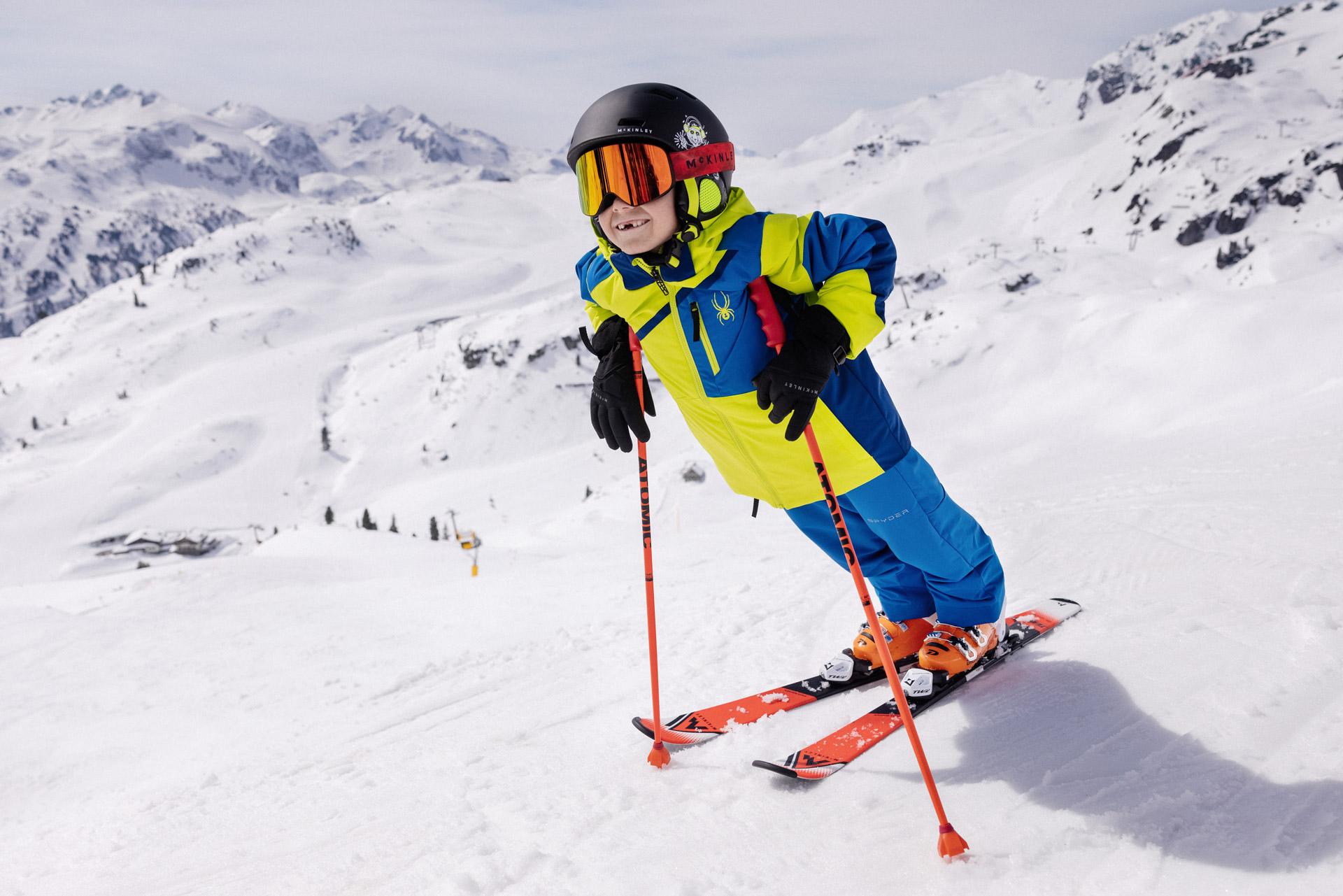 skischule-obertauern-kinder-04
skischule-obertauern-kinder-17
skischule-obertauern-kinder-05
skischule-obertauern-kinder-13
skischule-obertauern-kinder-15
Ski courses for kids
Fun and action
in the kids club
Kids watch out, we are going on the ski school adventure! Sports, fun and action are on the program and offer a new course adventure day after day!
In between technique exercises, we ski through the snake valley, jump over jumps and meet new friends. But that is not all!
The highlight is the final race, where each racer wins a certificate and medal.
Groups
Which group is the right one?
Judge your child's ability based on our video breakdown.
Courses for bambinis
For the youngest between 4 and 5 years we offer playful exercises in the Bambiniland to get the children used to the skis and new movements. To get to the top of the hill first, we start with a magic carpet and an easy descent for the first turns in the snow.
The children can slowly and gently approach the sport of skiing, without stress, hectic or pressure. Of course, the fun and joy of our bambinis is always in the first place.
Courses for beginners
For kids 6 years and older, this course is just the thing to immerse them in the world of skiing. Especially cornering is learned and improved at this age and is the main focus of the training.
In this course, our ski instructors train your children's balance and dexterity so that they can later master steeper and longer descents with flying colors.
Courses for slightly advanced kids
Especially for returning skiers and for children where the last ski course was some time ago, this course seems to be the most suitable. The children get a feeling of standing on skis again and making turns through the snow.
With various exercises, the children are accustomed to skiing again and gradually regain their safety on the slopes.
Courses for advanced kids
The advanced ski course is for all children who have already taken two or more weekly courses. The techniques are developed and improved and everything from plow steering (combination plow and parallel) to parallel swinging with stick use is learned here.
This course promises one thing above all: fun, variety and a healthy dose of action!
Courses for the little professionals
For our summiters who have already covered a few years on skis, this course is great for becoming a confident skier.
The Top Ski School improves your posture, your turns and your plow, but never forgoes fun and games.
No master has yet fallen from the sky. Give your children time. With a lot of fun among like-minded people, they have a quick learning success.
Beginner
You have never skied before? No problem!
Everyone starts small – with a magic carpet and children's lift, skiing in Bobo's Kinderland becomes an experience. Dear parents, give your children time to have fun skiing. From 4 years it is possible to start a try.
The little ones are introduced to skiing in a playful way and are accompanied by our specially trained ski instructors. With a lot of patience and experience, professionals take care of your children and respond individually to each one.
After a morning of fun in the snow, the little ones can optionally be looked after over lunch. Depending on the selected course and the age of the children, they go back to the slopes in the afternoon.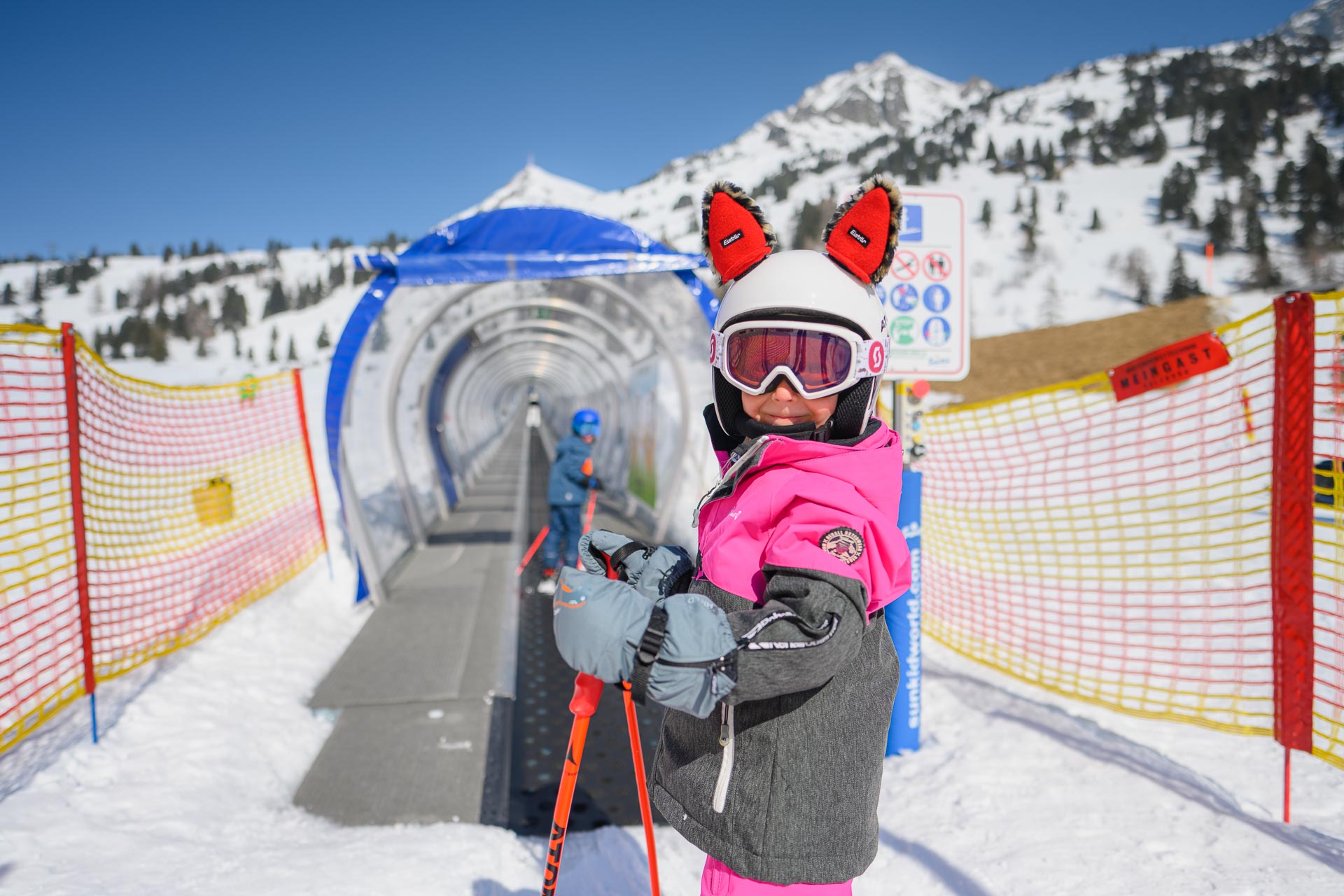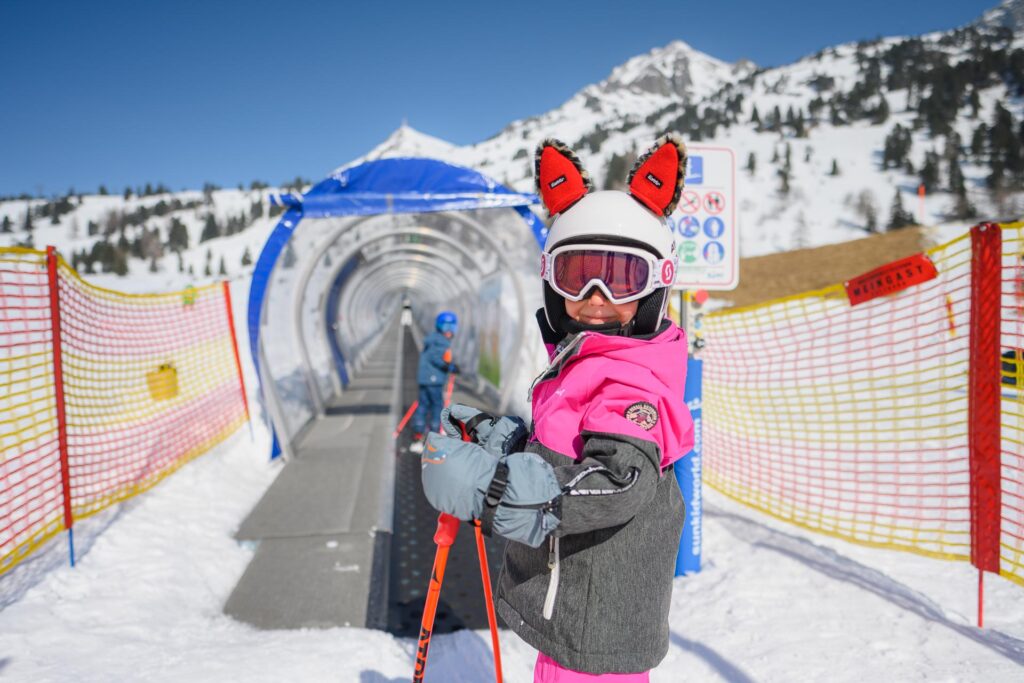 Advanced
If your children have already had their first experience on skis, they will be divided into different groups according to ability and age. Our TOP trained teachers guarantee fun and a good learning experience.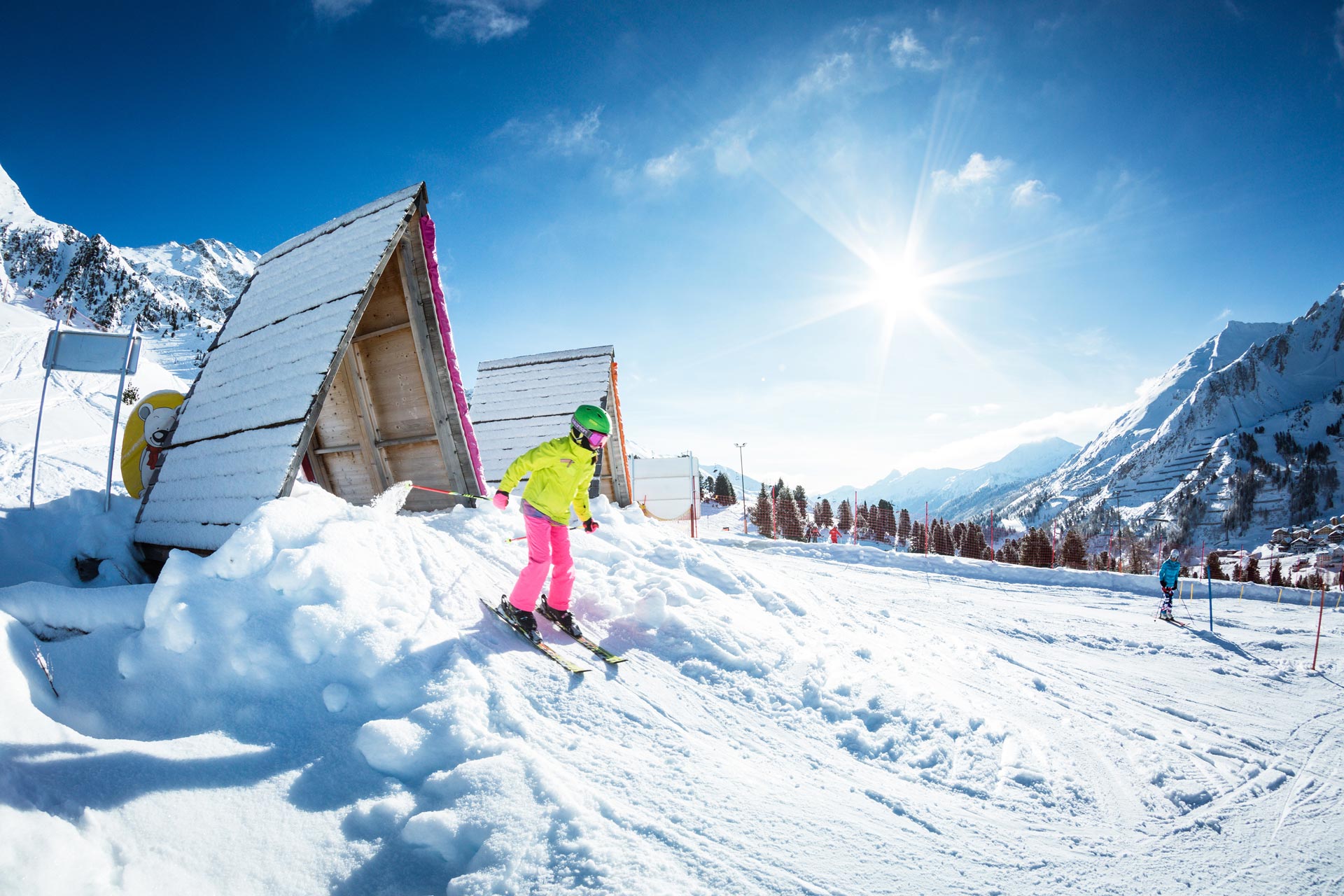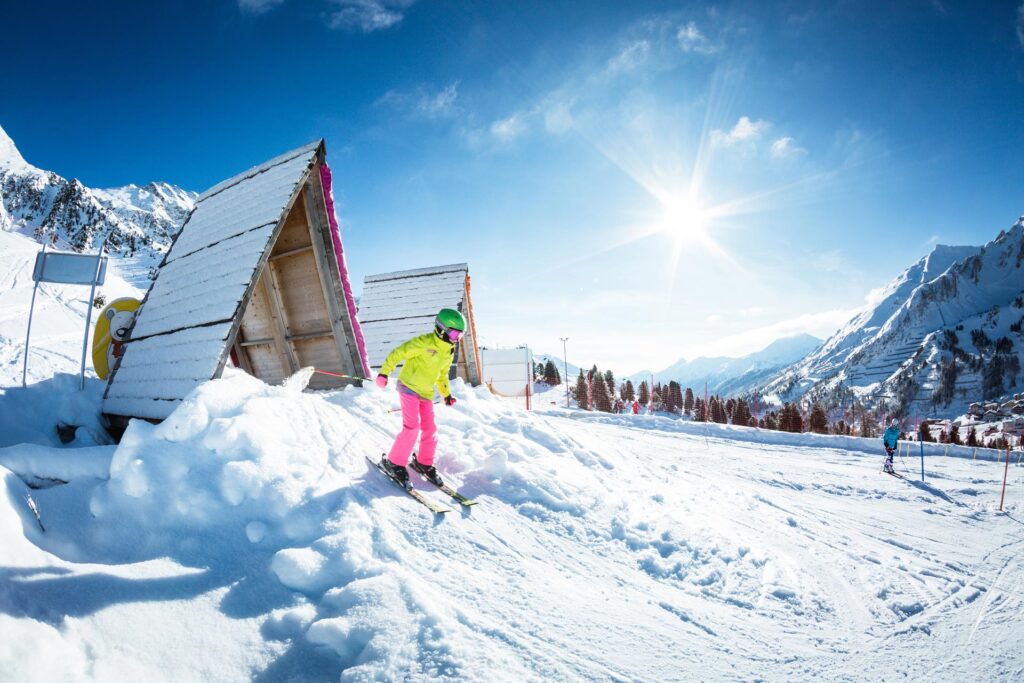 The learning content is integrated into the course program in a playful way and, of course, fun and enjoyment are the top priority here as well. Improve your posture, finally feel confident on your skis or whizz down forest trails.
Through careful grouping, we will find the appropriate level for your child so that techniques can be improved, challenges overcome, and new friendships formed.
For those who are undecided, we offer flexible course times.
Times
Daily from 10.00 to 12.30
and from 14:00 to 15:30 p.m.
Meeting point: 9.30 to 9.50 a.m.
(10.00 a.m. start of the course)
Info
According to ability and age, the children are divided into different groups. Our TOP trained teachers guarantee fun and a good learning experience. We offer flexible course times for those who are undecided.
Ausrüstung
Helmet, thin cap
Parents cell phone number
Advanced: ski pass
Beginner: Score card
Sunscreen
Allergies (food)
Warm clothes
Location
Bobo's Kinderland
100 m next to tourist information
The highlight of each course is the great final race where each racer wins a certificate and medal.
Prices
ADDITIONAL INFO
Full day: Daily 4 hours
Half day: Daily 10:00-12:30
Surcharge extension from 3 to 5 days
(without lunch):
€ 47,00
Lunch per day and child
€ 20,-
1 day
Price of course
without food
€ 120,-
Price of course
with food
€ 140,-
Price of course
Half day
€ 95,-
2 days
Price of course
without food
€ 220,-
Price of course
with food
€ 260,-
Price of course
Half day
€ 180,-
3 days
Price of course
without food
€ 280,-
Price of course
with food
€ 340,-
Price of course
Half day
€ 220,-
4 days
Price of course
without food
€ 300,-
Price of course
with food
€ 380,-
Price of course
Half day
€ 240,-
5 days
Price of course
without food
€ 320,-
Price of course
with food
€ 420,-
Price of course
Half day
€ 260,-
6 days
Price of course
without food
€ 340,-
Price of course
with food
€ 460,-
Price of course
Half day
€ 280,-